We're aware of an issue with this stream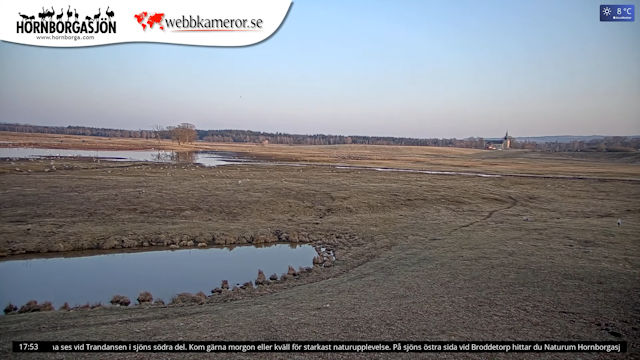 Lake Hornborga Birdwatching
When birds of a feather flock together what do they do? They go dancing or at least the cranes that arrive at Lake Hornborga in springtime do. All the other birds just preen – when they can find a space to do it in.
Lake Hornborga, a nature reserve in the Västergötland region of southwest Sweden, is a shallow lake, but while the water may not be deeper than two metres, it covers an area of around twenty-eight square kilometres. The lake is one of the prime migratory bird habitats in Europe and so if you're hoping to do some virtual bird watching you're in the right place.
Once the hundred thousand or more annual crane visitors have finished their mating rituals and flown off to nest, it leaves a bit more wing room for the rest. Around three hundred different species use the lake as a feeding ground so there's plenty to see. Watch long enough and you might even spot a white tailed eagle swooping in for a fish.