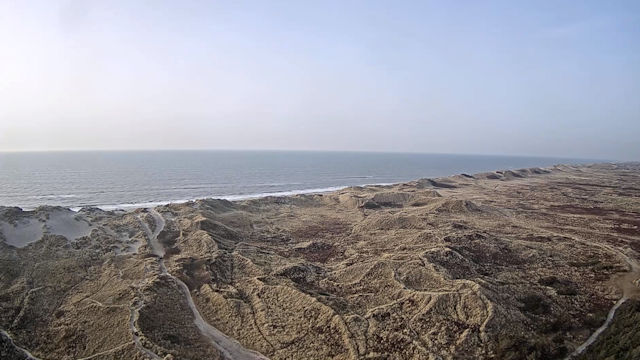 Lyngvig Lighthouse Webcam
Lyngvig Lighthouse sits on a barren stretch of land on the west coast of Denmark which separates the Ringkøbing Fjord from the North Sea. Even though the one-hundred and twenty foot high lighthouse is a museum as well as a fully operating shipping hazard warning, this live feed is mostly pretty uneventful.
Stay tuned to the Lyngvig Lighthouse live feed for long enough, and depending on the position of the sun, you may just be able to spot the lighthouse's shadow or the occasional dog walker or two on the pathway below it. The only bonus with this Lyngvig Lighthouse webcam is it saves you the effort of climbing the two-hundred and eight-eight steep steps to the top to see the view.