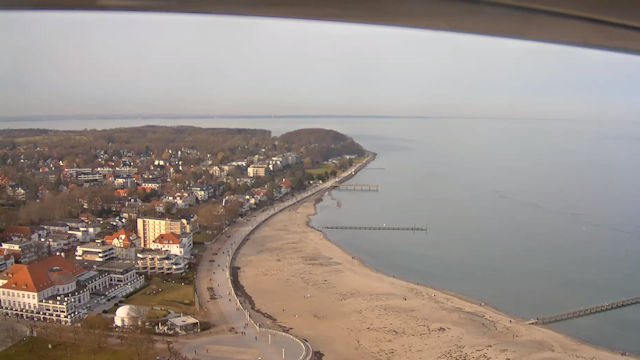 Baltic Sea Views from Travemünde
Germany is a country more associated with beer festivals and bratwurst sausages than it is seaside resorts. Take a look at Travemünde, a port city on the country's Baltic coast, with this cam and you'll wonder why it's still such a well kept secret.
While Travemünde's beach may appear to be an immense stretch of unappreciated sand during off-season months, that all changes when summer arrives. Do people go there to spread a towel? No, they go to get a strandkorb. The mini, open-fronted beach huts act as seated shelters from the area's unpredictable wind and make sunbathing a lot more comfortable than sitting through a sand storm.