We're aware of an issue with this stream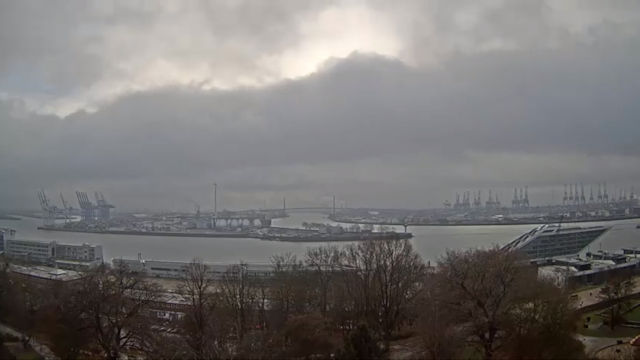 Port of Hamburg Webcam
If shipping webcams rock your boat, you'll be enthralled by this live feed from the MPC Group of the Port of Hamburg.
It's a slow sail up the Elbe River for the enormous ships heading to Hamburg port as it's inland around seventy miles from the sea. That said, it's still the busiest port in Germany and the dockside cranes are constantly loading and unloading the millions of containers that pass through the container terminal every year.
There's plenty of cruise ship traffic too. When they moor up and disgorge their passengers, there's a steady flow of people wandering over to the other side of the port. If they appear to be rushing, it's not surprising. The restaurants on St Paul's Pier serve currywurst and beer.