We're aware of an issue with this stream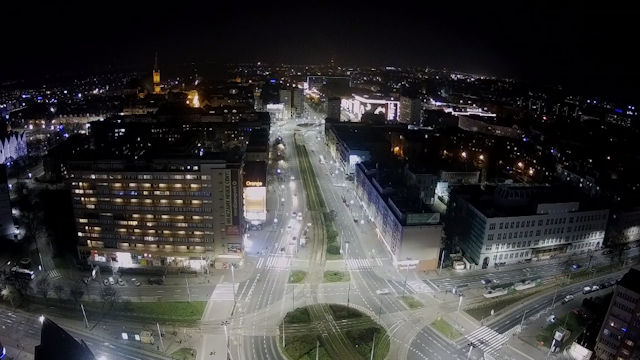 Szczecin Live Cams
Szczecin is a conundrum which may well leave you scratching your head trying to work out what you're looking at on these Szczecin City webcams.
As well as being a massive urbanization covering over one hundred square miles with a fair collection of historic castles and monuments, Szczecin has the appearance of a seaside resort. While it looks to be ocean-fronted, it's not. It's a two hour drive from the coast of the Baltic Sea.
Szczecin lines the shores of Lake Dabie and the banks of the Oder River in an area known as the Oder Delta. It has incredible stretches of inland beaches, beach bars, and even beach resorts. If you're thinking of planning a twin destination vacation, city and beach, in Szczecin you don't have to, you get it all in one.