We're aware of an issue with this stream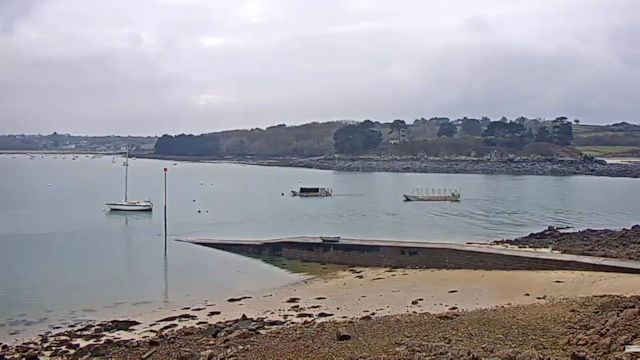 Webcams around the Bay of Morlaix
These two live feeds of the Bay of Morlaix will introduce you, or reacquaint you, to two picturesque coastal villages in western France.
Unless you check the webcam title, it's hard to tell Plougasnou from Locquirec. Both have sandy beaches, small harbours and tranquil bay views in common. The similarities don't end there either. 
The channels around Plougasnou and Locquirec are renowned top quality crustaceans. Lobster, crab and scallops are plentiful in the surrounding waters which attracts not just local fisherman, but seals too. Keep your eyes on the feeds and you may just glimpse one or more swimming between the boats as they head across the bay in the search for food.