We're aware of an issue with this stream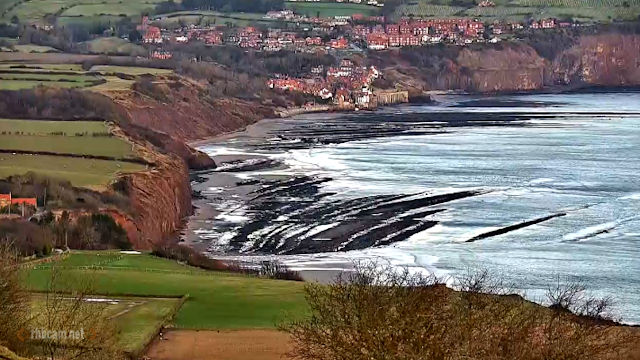 Robin Hood's Bay Webcams
There are two words that describe Robin Hood's Bay in Yorkshire to a tee and they are quaint and scenic. Built on a cliff top overlooking a broad bay of the same name, Robin Hood's Bay is the quintessential British fishing village.
Its narrow cobbled streets are lined with tightly-packed terraced houses. There's no harbour as such, so the fishing boats are left stranded high and dry either on the sands or parked on trailers in the streets. Great for photos, but not so good if you don't look where you're going when you're collecting fossils on the beach.
Visitors flock to explore Robin Hood's Bay to enjoy its old-fashioned atmosphere too and there's no better time to do that than at the beginning of December during the Victorian Weekend. Era-related costumes, handlebar mustaches for the gents and Victoria sponge cake in the tea shops are the norm.