We're aware of an issue with this stream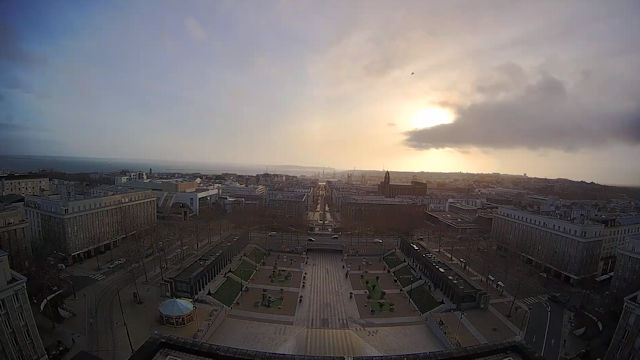 Brest City and Marina Webcams
Brest is a city in north-west France renowned for its castles, chateaus and culinary expertise in preparing traditional Brittany dishes like the Breton Crepe. It's a city where medieval meets the present day on many occasions too and historic monuments like the Tanguy Tower stand next to high rise blocks. 
Take a look at the Moulin Blanc Marina feed and you'll see that not only is Brest a town that knows how to make pancakes, sweet or savory, it's a town of sailors and surfers as well. Brest has a maritime history that dates back to Napoleonic times and it's one Brest celebrates every four years with a tall ship festival. 
The Les Tonnerres de Brest is when you'll see clippers and frigates sail into the marina and dwarf the modern yachts. It's a sight that doesn't come around often, but one that's worth waiting for. Write it in your diary! It's an event that's better than pancakes any day.