We're aware of an issue with this stream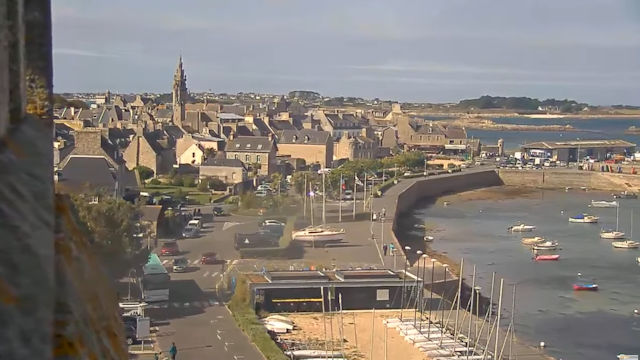 Roscoff Area Views in Brittany
Brittany is a part of northwestern France that has a coastline dotted with coves each of which is lined with a pretty fishing village.
With these three live feeds from the Roscoff area of the region you can tour around the marinas of three of them, Roscoff itself, Saint-Pol-de-Léon and Porsguen which is closer to Plougastel-Daoulas. Click into the cams at the right time and you'll spot a strange phenomena. It's called the tide going out.
When the boat owners are planning on going sailing, but miss the tide, they're left high and dry – or rather stranded in the mud – until the tide turns and they're able to float again. If the tide goes out after a boat has been moored and the captain doesn't get ashore quick enough, they're there for the duration. There's no getting over these mud flats even if you're wearing thigh-high wellies.