We're aware of an issue with this stream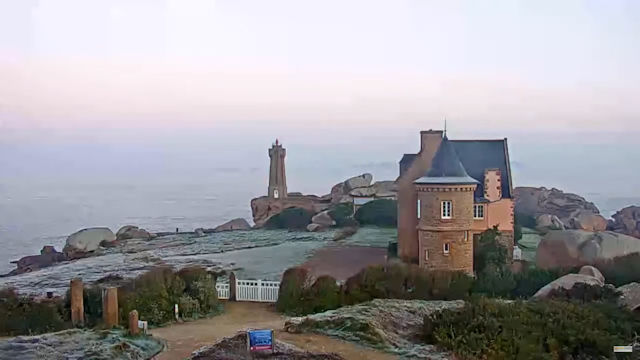 Perros-Guirec Customs Path Webcam
If you're considering going hiking but are just too lazy or too comfortable to get out of your armchair, fair play. You can still get outdoors without moving an inch by taking a digital trek along the Perros-Guirec Customs Path with this webcam streamed by Vision Environnement and you won't get out of breath at all.
Perros-Guirec is a small resort town on the Côtes-d'Armor in northwest France with exceptional coastal scenery. The Perros-Guirec Customs Path that this cam follows winds along the cliff tops where down below are the sea and weather-ravaged pink granite islets and boulders that have made this area of Brittany famous.
It may well be called the custom path because it's where the French customs officers of bygone days would lay in wait for smugglers to run aground on the rocks, but now it's one of France's most popular coastal trekking spots with not a pirate or washed up brandy cask in sight. At least not in daylight anyway.