We're aware of an issue with this stream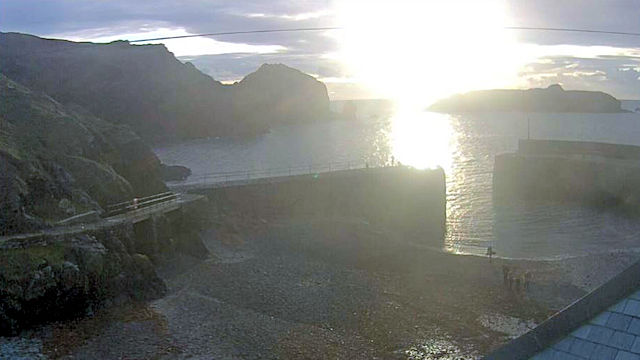 Mullion Cove Webcams
Mullion Cove is about as far south in Great Britain as you can get. It's even further south than Land's End so there's no accounting for the geographical naming of places.
Mullion Cove is a place with a long history intertwined with ships and smuggling.  If you've ever wondered what it would be like to be the lookout stuck up high on a ship's mast in a crow's nest, then this webcam streaming from Mullion Cove in Cornwall will give you the general idea.
If you found yourself shouting ship ahoy or land astern while viewing this live feed then being a ship's lookout could well be your dream job.  But if not and you can't handle being at sea, you could always apply for a job as a clifftop landlubber lookout keeping an eye on the sea for fun spoiling revenue cutters.