We're aware of an issue with this stream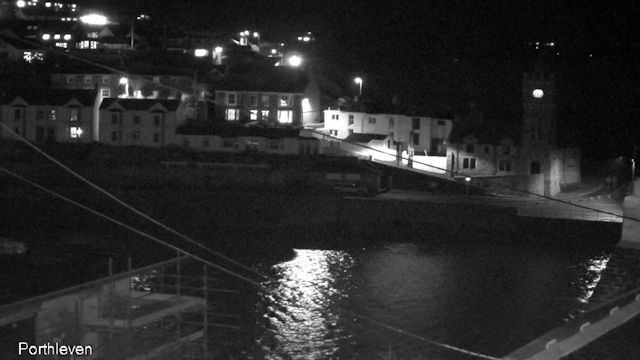 Porthleven Harbour Webcam
You don't need to be too observant to notice there's something missing from these webcam views of the harbour in Porthleven, Cornwall. Yes, you're right, boats!
The part of the Cornish coast where Porthleven is located is renowned for its turbulent seas. The savvy boat owners who use this harbour anchor up behind a thick sea wall well away from the waves. And the webcam.
As rough as the sea is in Porthleven, there's no lighthouse. There's a seventy-foot high, church-like clock tower on the harbourfront instead. That's there so the bored navigators sitting on their boats can watch the hands go round while praying for a time when there's better sea conditions so they can go sailing away again. In winter in Porthleven, that can be a long time coming.