We're aware of an issue with this stream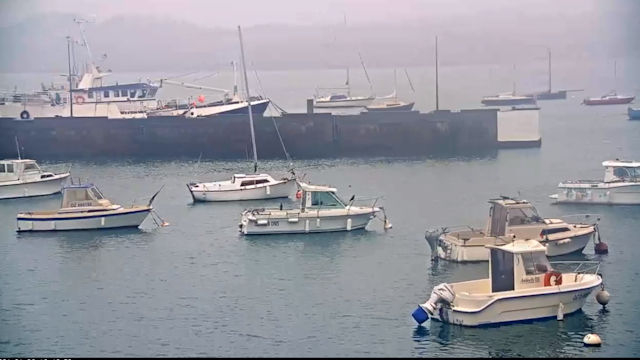 Douarnenez Ports & Beach Webcams
Douarnenez, in north-west France, has a coastline the Atlantic Ocean has worn ragged making it a perfect setting for quaint houses lining cobbled streets and picturesque harbors.
While fishing for sardines may once have been the main industry in Douarnenez, tourism and pleasure sailing have now taken over. Port du Rosmeur, where hundreds of fishing boats once anchored, is now a marina where the higgledy-piggledy mooring of private yachts and cruisers is the order of the day.
Whether you take a virtual walk around the harbors or spend a spell on Sables Blancs beach with these Douarnenez webcams, plan on finishing your digital trip with some fresh lobster or a bowl of bouillabaisse. They may no longer catch as much fish in Douarnenez, but they certainly still know how to cook it.