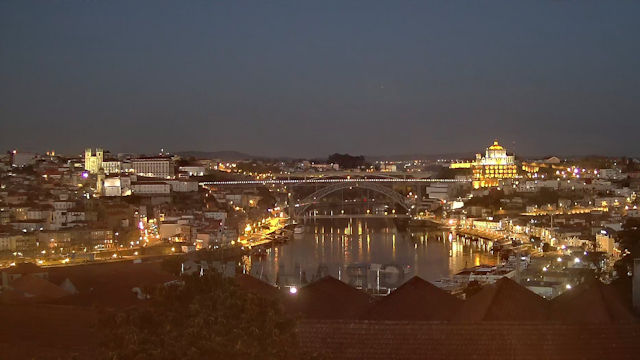 Vila Nova de Gaia, Porto Webcam
Super scenic Vila Nova de Gaia is a township and UNESCO World Heritage Site near Porto, Portugal's capital. It's an eye-catching place that's for sure and there's even more to Vila Nova de Gaia than you can see on the surface.
Below the urban spread of Vila Nova de Gaia are a series of subterranean caves used to mature one of Portugal's most popular alcoholic beverages, port. They're only a minor distraction from the town's seventeen beaches, nature reserves museums, and historic sites for the visitors who flock there though. But that said, heading underground into the cave cellars does have one advantage. You get to have a tipple of the fortified wine that's unique to the Douro Valley region. It's strong stuff so too much and you'll be struggling to get back up the cellar stairs.