We're aware of an issue with this stream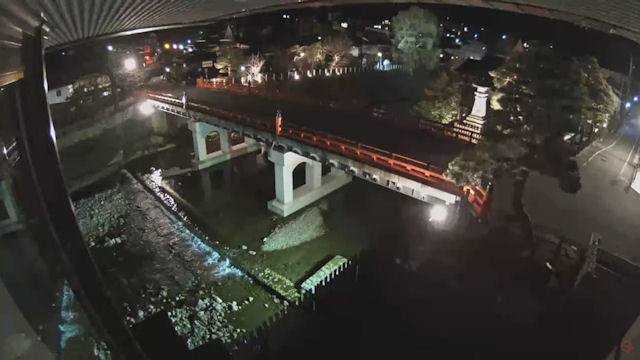 Takayama City Cams
Explore a Japanese city with an age-old history through these Takayama City webcams. It's a city where ancient and modern meet.
Takayama is a sprawling, but relatively isolated city in the Gifu prefecture of central Japan. It's surrounded by the Hilda mountain range and overlooked by the prominent, ten-thousand foot high peak of Mount Hotakadake.
While time and progress has reached Takayama, much of the city's old town and historic sites remain well-preserved. The ornate, red-painted Nakabashi Bridge is a focal point of the city and becomes an even bigger attraction during the Takayama Matsuri festival.
After strolling over the bridge, visitors to Takayama head to the city's Old Town where there are elaborate wooden buildings surviving from the 1600s. No tour of Tokayama is complete without seeing the Jin'ya. This early 19th century restored structure housed the military-run shogunate government of the era. Thankfully for the Japanese people, life's progressed a long way since then.