We're aware of an issue with this stream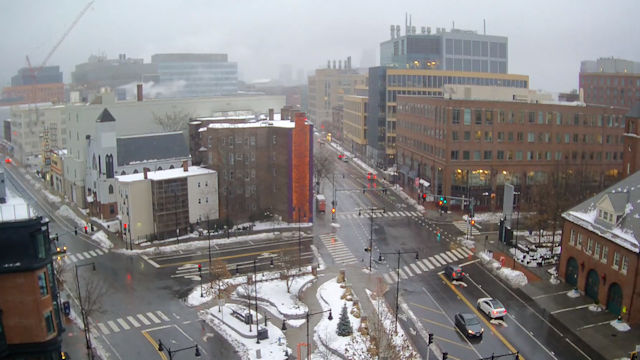 Lafayette Square Webcam in Cambridge
Thought you were going to take a virtual tour of the university city of Cambridge in England with this webcam? Be prepared to feel slightly disoriented as this live feed is streaming from Cambridge in Massachusetts.
The cities do have more than a name in common though as this Cambridge is home to the equally elite educational establishment of Harvard University. You won't see any alumni or dons on this Lafayette Square webcam though – not unless they happen to be taking a stroll or are passing by in their car.
Watch the Lafayette Square webcam for a while and you'll soon realize two things. The square is one of the city's major travel intersections and the drivers using it are highly educated when it comes to stop lights. It's a shame, but there's no diplomas or degrees for good road conduct.