We're aware of an issue with this stream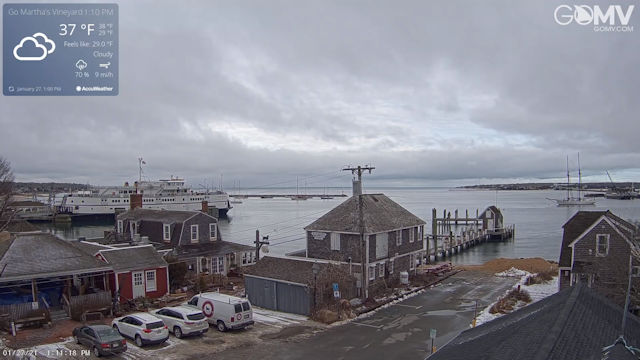 Martha's Vineyard Scenery Webcams
If you've visited these webcams streaming from Martha's Vineyard in the hope of seeing either Martha or some rows of verdant grape vines, you're going to be sorely disappointed.
Martha's Vineyard is an island in the Atlantic Ocean off the coast of Massachusetts. While it may not have any of the features its name implies, it's got plenty of other things to make up for the deficit.
Martha's Vineyard's idyllic beaches, picturesque coves, rocky headlands and quaint towns full of wooden houses have made it a summer getaway spot popular with celebrities which can mean only one thing. If you're planning on heading to Martha's Vineyard for a vacation, go with plenty of cash in your pocket because fraternizing with the famous can work out to be quite expensive.