We're aware of an issue with this stream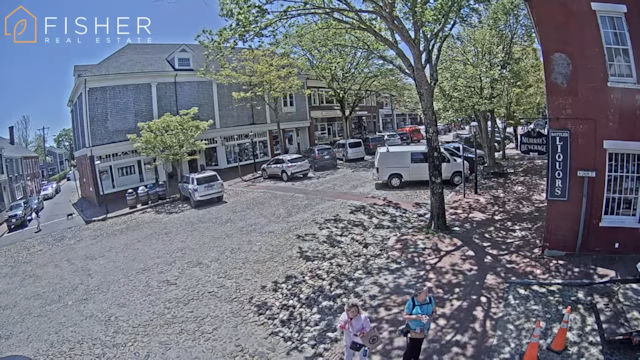 Nantucket Main Street Webcams
Take a quick glance at these two live feeds of Nantucket's main street streamed by Fisher Real Estate and you might be misled into thinking this town isn't a buzzing hive of activity. First impressions can be very misleading.
Nantucket, on Nantucket Island just off the coast of Massachusetts, may once have had an economy based on the whaling industry, but it's now a lively summer vacation spot. It has its own unique character too with timber houses built on stilts by the waterside, an incredible swathe of beach backed by dunes, three lighthouses and enough fancy shops and boutiques to rival Rodeo Drive.
While you won't see it via these cams, Nantucket has a flotilla of vintage boats called the Rainbow Fleet that take to the water for a week-long regatta in August. That's a sight to see and so is Christmas in Nantucket if you keep an eye on Main Street. The major event of the festivities is the Christmas Stroll at the beginning of December when there's a lot more to do than listen to jingle bells. In the meantime, the best thing to do to keep yourself occupied while you're waiting for something to happen is count Main Street's cobbles.  It'll help pass the time.