We're aware of an issue with this stream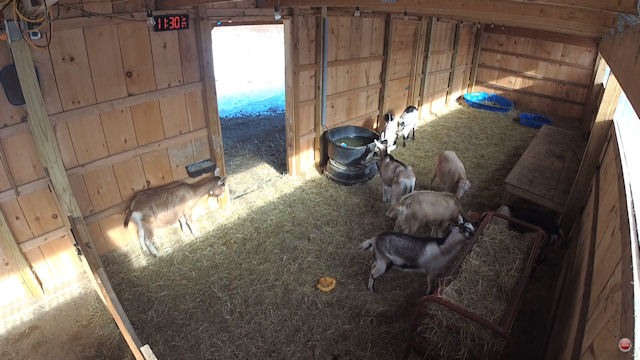 Goat Barn Webcam Near Salem
Goats are some of the most characterful four-legged creatures in existence. They can get up to all sorts of capers and pranks .
Spy on some of their cheeky antics via this live feed from the Goat Barn at Syman Says Farm near Salem in the Connecticut countryside. It'll make you smile that's for sure.
So will seeing the kids born to the expectant nannies on the pregnant goat barn feed. The little ones are full of mischief from the moment they enter the world. There's just no stopping their frolicking.