We're aware of an issue with this stream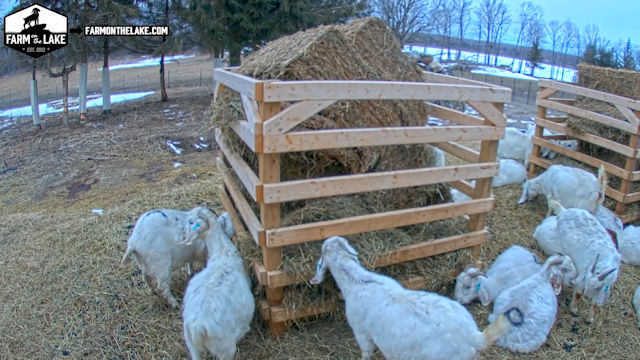 Goats at Farm on the Lake, Georgian Bluffs
Goats are intelligent creatures and know when they've got it good. At the Goat Village on the Farm on the Lake in Georgian Bluffs, Ontario, they've got it better than good.
The goats you'll see on these live feeds are a breed of goat called Savannahs. They're a breed that originated from South Africa and have only been kept in Canada and the US since the 1990s. Their main characteristics are their short white hair, big floppy ears and black horns
Savannahs are by nature stocky goats so it's hard to tell if and when there's going to be some baby goats bouncing around. Babies are born all year round so keep popping back to the feeds and you may spot some mischievous kids as well as the more sedate adults.