We're aware of an issue with this stream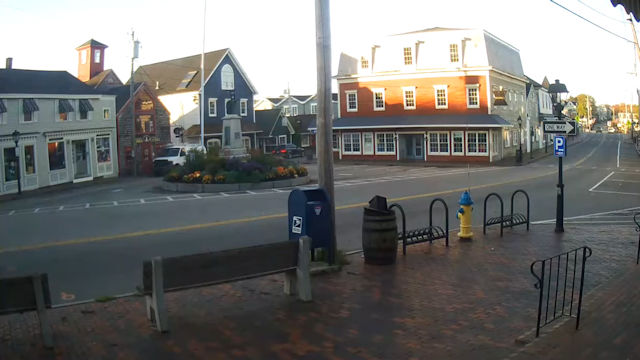 Kennebunkport and Kennebunk Beach Cams
While it might not seem possible that Keenebunkport and Kennebunkport beach in Maine are two very different places, watch these webcams for a while and you'll realise they're world's apart.
In Kennebunkport itself strolling along the main street while sipping a take-out coffee, chilling out on a bench when you can't walk any further or just cruising in your car with some cool jazz playing on the radio is about par for the course. 
Why isn't everyone over at Kennebunk Beach on the other side of the Kennebunk River? Because it's always blowing a gale in Maine – that's why. And sand in your coffee really doesn't taste too good.