We're aware of an issue with this stream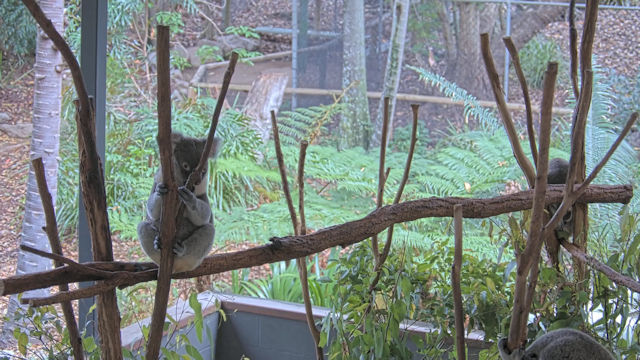 Koalas, Kangaroos & More at Lone Pine Sanctuary
Getting to see animals whose natural habitat is the Australian outback isn't the easiest of missions to accomplish – not unless your name is Crocodile Dundee. With these webcams streaming from the Lone Pine Sanctuary in Brisbane, you'll see them all and in close-up too.
On these animal webcams there are koalas clambering at sloth-speed in eucalyptus trees, kangaroos bounding around their valley enclosure and dingoes doing what dingoes do best which is lazing around in the sun. The same as pretty much most species of canines given half a chance.
If you love creepy creatures don't miss out on visiting the skinks and dragons live feed. They don't do a lot apart from pose on their branches while looking weirdly prehistoric. They are reptiles so you may well spot a flicking tongue if an insect buzzes past. If not, they'll just be there, like unmoving stone-age fossils, until the next interesting scent comes within sniffing range.