We're aware of an issue with this stream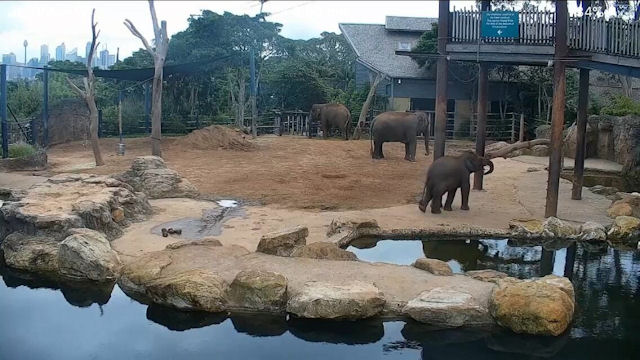 Taronga Zoo Webcams
Visit the elephants, lions and tigers of Taronga Zoo via these live feeds from Sydney in Australia. They're a total delight and will give you a peek at what goes on when the zoo is closed too.
Taronga Zoo is located on Sydney Harbor opposite such iconic landmarks as the Sydney Opera House and Bondi Beach. Taronga Zoo is the biggest of its kind on the Australian continent and its seventy acres are home to over three-hundred and fifty different species.
Click in to these live animal streams to see the elephants at play with their favorite toys, tires on ropes, or bathing in their pond. You'll spot the lions and tigers either lolling in the long grass of their enclosure or having a nighttime prowl if you join the feed after dark.