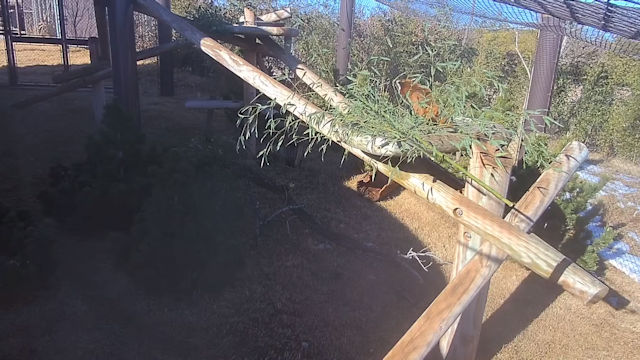 Red Panda Webcam at Oklahoma City Zoo
Being red with facial white patches and tufty ears, it's hard to believe red pandas blend in with the background. Try spotting one on the red panda webcam of Oklahoma Zoo and you'll discover they're amazing at becoming practically invisible.
The endangered, feisty-charactered red pandas are nocturnal creatures and prefer to appear after the sun has gone down. That's something that makes them hard to see. A tip for catching one on camera? View the red panda webcam feed around dusk after it's been snowing. You may well strike lucky and spot one because snow is one background they just can't blend in with.