We're aware of an issue with this stream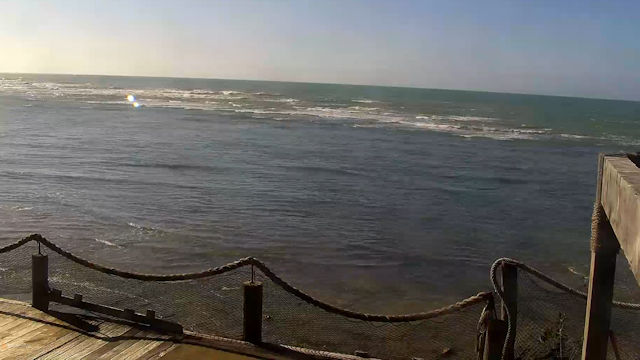 Tairāwhiti Gisborne Dive Site Webcam
If you were searching for a New Zealand webcam hoping to catch sight of a hobbit or even some Hobbiton-style landscape, you're going to be disappointed. You can watch Pacific waves lapping the shore on this live feed streamed by the Dive Tatapouri diving company and we thank them for that. It's truly beautiful.
Tairāwhiti is a Maori word meaning the coast upon which the sun shines across the water. The Maori have a very concise way with words and don't need a paragraph to describe a daily event like the sun coming up. It's a bit of an understatement though as Tairāwhiti – Gisborne on the east coast of North Island has the most spectacular ocean sunrises in all of New Zealand and is, most of the time, the first in the world to see the daily event.
You're going to be disappointed again though because this live feed doesn't rewind. If you want to see that spectacle, check the time difference between there and where you live, and come back then. It'll be worth it.