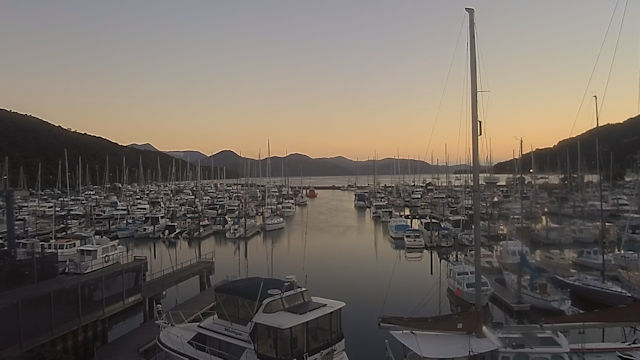 Waikawa Boating Club Cam
When you're missing the clinking of the halyard against the mast on your boat, tune in to this live feed from the Waikawa Boating Club in New Zealand. You might just hear that familiar tinkling, clanging sound if there's a breeze. When the wind's not playing the game then the vistas of Waikawa Bay and the marina more than compensate.
If you're a certified landlubber then why not plan to trek or mountain bike the Queen Charlotte Track. The forty-four mile long trail curves it's way through the hills in the background of the webcam view. You'll still be able to see the stunning bay scenery but from a decent distance that won't leave you feeling seasick.