We're aware of an issue with this stream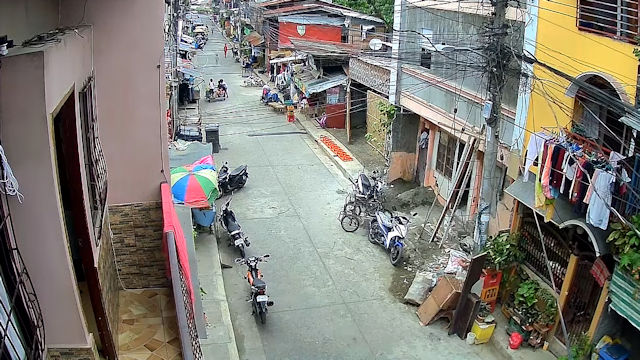 Street Scenes from Davao City
If you've only ever been in a resort area of the Philippines then these live feeds from Davao City on the island of Mindanao will be quite enlightening.
On these two cams you can see life going on as normal on the streets of the island's biggest city that's home to almost two million people. It's cramped, chaotic, and like the vehicles on Leon Garcia Street, pretty nonstop.
Take a look at the electricity pole in the right hand corner of the Soliman Street feed and you'll come to realise that the Davao Light and Power company are just way behind the rest of the world on their tidy wiring techniques. That's a bird's nest if ever there was one.