We're aware of an issue with this stream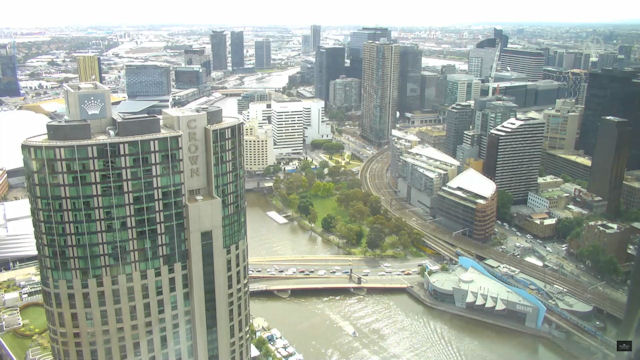 Melbourne Cityscape Webcam
This live feed coming from the webcam on top of the Platinum Apartments in the Southbank neighborhood of Melbourne in Australia shows this city in all its glory.
Melbourne is the capital of the state of Victoria. Don't expect to see anything of the Australian outback here. After it grew to prosperity during the gold rush of the 1850s, the city began its expansion around Port Phillip Bay and hasn't stopped since. Easily classed as a mega-city, Melbourne covers an extensive area of almost four-thousand square miles. That's a lot of city streets to get lost in.
In parts of Melbourne you can still see Victorian architecture, but those 19th century structures are now dwarfed by over sixty high-rise towers including Australia 108 and the Eureka Tower. While Melbourne may have the most skyscrapers of any city in Australia, it also has plenty of national parks too so progress can't be all that bad.