We're aware of an issue with this stream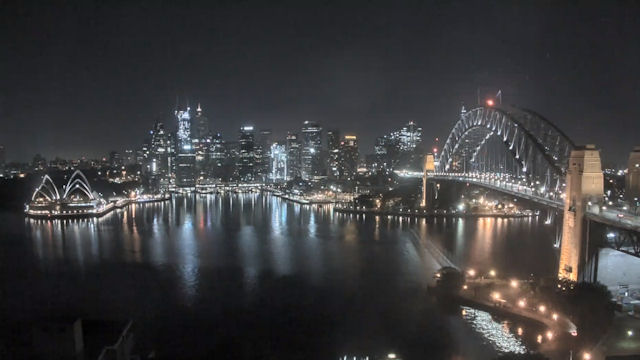 Sydney Harbour Cams
Day or night Sydney Harbor is an architectural spectacular that's a wonder to see. It's difficult to think the views could get any better, but they do.
Catch this live feed streamed by webcamsydney.com on New Years Eve and the city's annual firework display easily steals the limelight from the Sydney Opera House and the Sydney Harbor Bridge.
Good, but not quite so impressive is the sight of the one-hundred and fifty plus craft setting sail under canvas from Sydney Harbor to compete in the Sydney to Hobart Yacht Race. The race takes place every 26th of December so is a great build-up for the big event on the night of the 31st.