View Hyde Park. (Opens in a new window).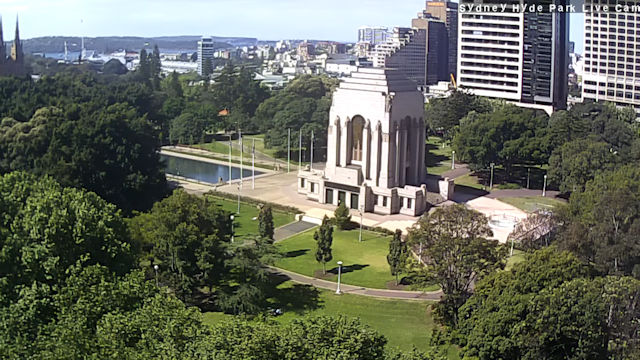 We're aware of an issue with this stream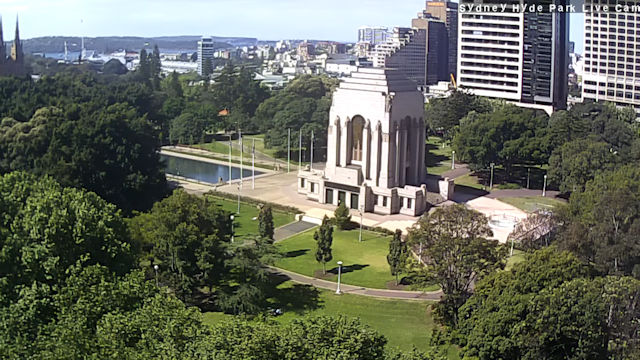 Hyde Park, Sydney
If you were searching to find a webcam of Hyde Park In London, you maybe be surprised to find out that this cam is on a different continent, is in a different time zone and a good few thousand miles away from the capital of the UK.
The Hyde Park you're viewing on this live stream is in Sydney, Australia. That's the country that's downunder of Great Britain and just about every other country in the world apart from Tasmania and New Zealand. This Hyde Park is a forty acre green space in Sydney's CBD or Central Business District to the un-Americanized reader.
It's usually pretty quiet in Hyde Park and around the Anzac War Memorial which takes centre stage on this cam. That can change if there's a protest of some description or another going on. Keep watching and there could well be more to see than the grass growing and the trees getting older. The unanswerable question is when so stay tuned.