We're aware of an issue with this stream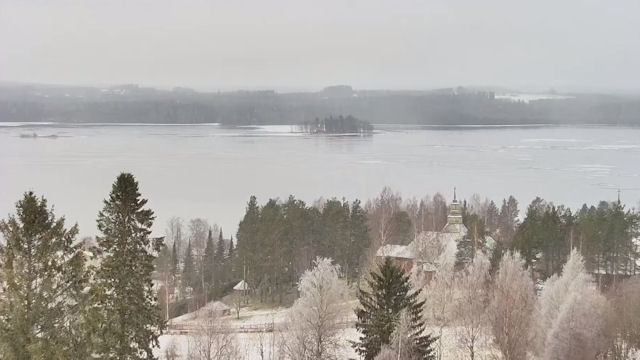 Ilomantsi Webcam
Spend time viewing the scenery streaming from this Ilomantsi webcam. It'll be a total chill out especially in winter.
Ilomantsi is a village in the south-east of Finland close to the country's border with Russia. It's a pretty cool place to visit most of the year. Temperatures start to drop around mid-September and winter doesn't let up until May comes around on the calendar. The cold doesn't stop visitors heading there to get back to nature in Ilomanatsi's stunning landscapes though.
Favorite pastimes in this winter wonderland include hiking the Karelian Circuit through Petkeljarvi National Park, canoeing along the Koitajoki River or touring the historic Bardic Village. When they've worked up an appetite after a day outdoors most folk head to the local bakery for a piirakka tsuppo – a hearty hot pie supper.