We're aware of an issue with this stream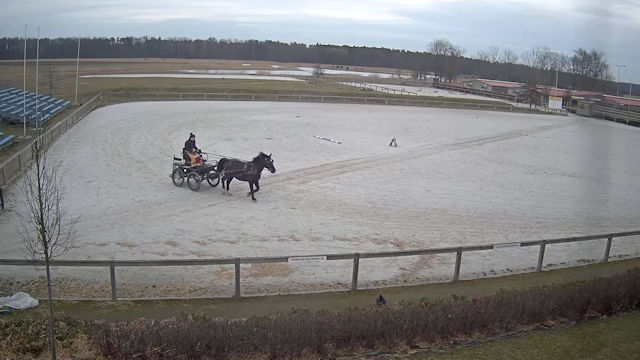 Equestrian Activities in Jakubowice
If you clicked into this webcam hoping to see a Polish-style Calgary stampede or an event like the Badminton Horse Trials, you are going to be sorely disappointed.
Jakubowice is a village in rural southwest Poland with a population of around a hundred or so and even fewer horses. That doesn't stop the members of the Osadkowski Equestrian Club saddling up to try their hand at show jumping or hitching one of their four-legged friends to a buggy to have a spin around the arena on occasion.
Would be great to see a little more equestrian action on the live feed though, but it's also okay to wait until the horses have finished their nosebags of hay or had their latest beautifying grooming session.