We're aware of an issue with this stream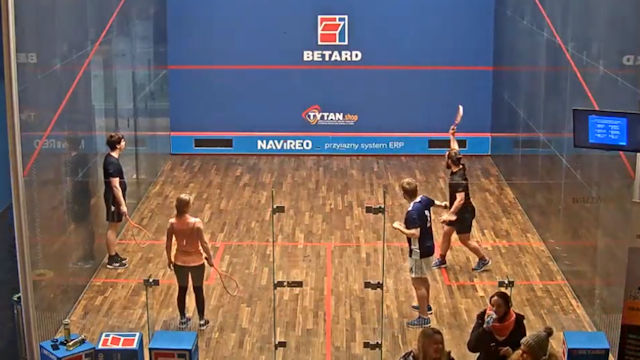 Squash Court Webcam in Wroclaw
If you like bouncing ball screensavers, you may well enjoy viewing this squash court live feed streamed by Hasta La Vista from Wroclaw in Poland.
Squash is a game that's been around since pupils at the elite English school of Harrow invented it in the late 1800's. Whether it's a singles or doubles match, players need skill and agility to gain the two point lead over their opponents to win.
While squash balls don't travel at the speed of light, they can reach phenomenal velocities up to almost two-hundred miles per hour. That's incredibly fast for a tiny spherical piece of rubber. When you're watching this squash live feed keep your eye on the ball – if you can. If your eyes can't keep pace, the only time you'll know where it is is when it thwacks against the wall.