We're aware of an issue with this stream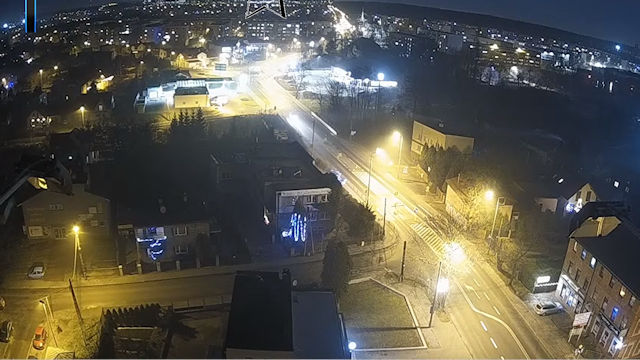 Ruda Śląska Webcam Views
Quite a few questions will probably come to mind after you've viewed these live feeds of Ruda Śląska in Poland. Most of them will be connected to driving.
These feeds streamed by bcontrol.pl resemble Polish traffic cams masquerading as cityscapes. Don't take your eyes off them for a minute and you'll be asking yourself the following questions.
Do people in Ruda Śląska have driving lessons before getting behind the wheel of a car? Do they know a red light means stop? Are there speed limits in Poland? Do they grit the icy roads in winter?
The answer to each and every question is – probably not. Makes for unusually entertaining viewing though, but be prepared to cringe at the near, and not so near, misses.