We're aware of an issue with this stream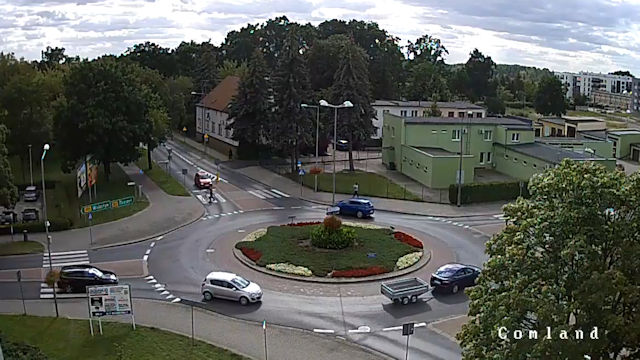 Rondo Osiedlowe Roundabout Webcam in Nowy Tomyśl
When you're viewing this webcam streaming from the town of Nowy Tomyśl in western Poland it won't take you long to realise one thing. What you'll notice, probably straightaway, is that this Nowy Tomyśl roundabout meets all the criteria for being a roundabout as it's perfectly circular and things go around it.
Does Nowy Tomyśl have any other claim to fame than being able to create perfectly round roundabouts? It certainly does. Nowy Tomyśl is where the biggest wicker basket in existence is located and it's a Guinness Book of Records world record holder.
For fans of facts – the basket is almost nine metres high, ten metres wide and twenty metres long. Twelve tons of wicker and eleven of steel were used in its construction. That's a hefty basket and definitely not one you'd want to use to put your shopping in.