We're aware of an issue with this stream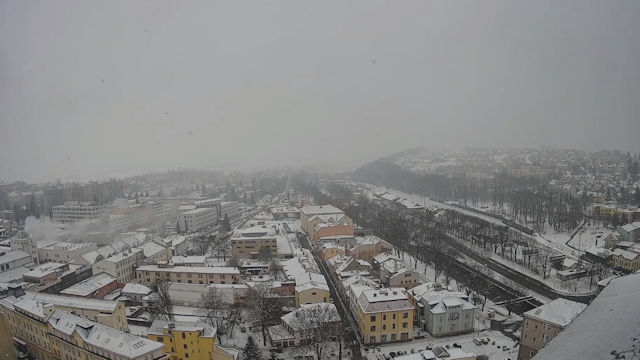 Trutnov Webcams
Take a whistle-stop tour of Trutnov with these live feeds, but keep an eye out for large flying reptiles breathing fire when you do.
Trutnov in the Czech Republic is a town steeped in folklore and most of it related to the slaying of a dragon in medieval times.
The townsfolk of Trutnov are not ones to let legends get forgotten so the demise of the dragon is replayed every year in a huge festival at the beginning of May. A replica of the dragon is left strung upside down on the clock tower of the town hall until September. Thankfully it's made from metal so there's no animal cruelty involved.