We're aware of an issue with this stream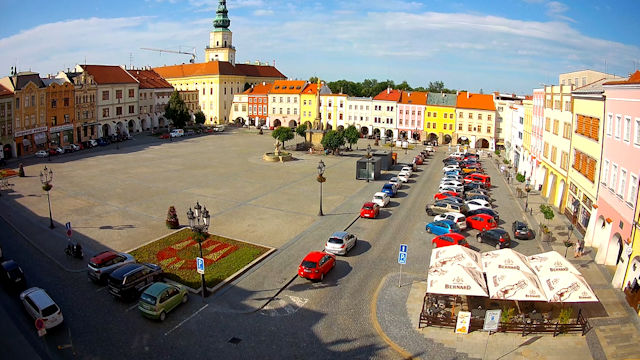 Kroměříž City Webcams
There are two things you'll notice straight away about Kroměříž. One it's a very colourful town and two, it's exceptionally neat and tidy.
Kroměříž has been nestling in the same spot in the Litenčice Hills of eastern Czechia since the early 12th century. There's not much of that original urbanisation left standing these days, but the town does have its crowning glory in the form of the Kroměříž Castle.
Kroměříž Castle is a unique structure and a UNESCO World Heritage Site dating from around the 17th century. You can see part of the castle, the domed tower, looming in the background on the Great Square feed. While UNESCO have called the castle interesting but not outstanding, filmmakers don't agree and the castle has been used as a set in sixteen movies.
If you're looking for a bit more action than static buildings check out the Peace Square feed. Peace Square is probably the least peaceful place in Kroměříž. It's not a square at all, but a bush bedecked roundabout where the traffic is pretty non-stop.