We're aware of an issue with this stream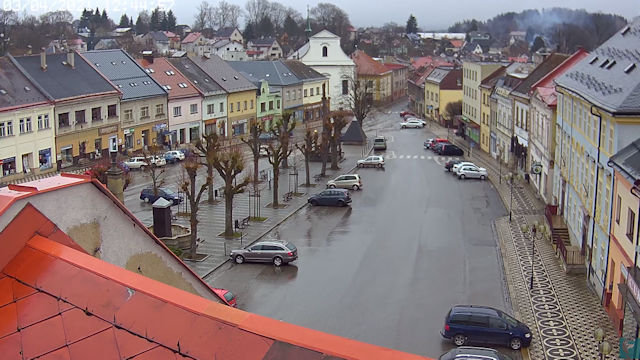 Lomnice nad Popelkou Live Webcams
The live feeds streaming here from Lomnice nad Popelkou in the Czech Republic leave no corner of the Bohemian town undiscovered – including the car parks.
Lomnice nad Popelkou nestles in the Popelka River valley in the midst of stunning national parklands in the north of the country close to the Polish and German borders. It's a geographical location that has influenced the town's history and architecture.
The biggest cultural influence though and one which has turned the town into a prosperous resort, comes from the nearby Giant Mountains or Krkonoše Range. The invigorating mountain air and forest-covered slopes around Lomnice nad Popelkou are a popular spot for all kinds of winter sports as well as year-round hiking, biking and sightseeing.