We're aware of an issue with this stream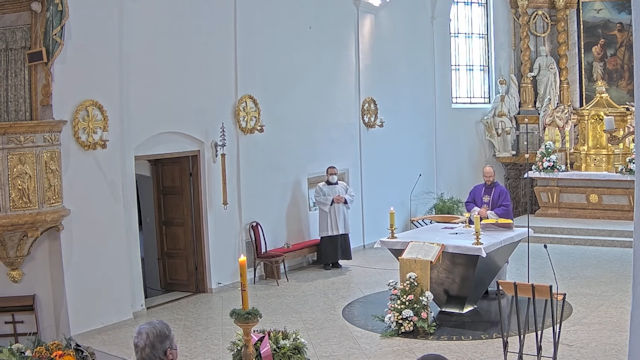 Webcams in Two Places of Worship in Frýdek-Místek
Frýdek-Místek in eastern Czechia is closer to the country's borders with Poland and Slovakia than it is to the capital city, Prague. That's not what makes it unusual though.
Frýdek-Místek is a city that consists of seven different places in total which have names far too long and complicated to mention. If you're really desperate to know what they are then you'll find the answer on Wikipedia.
Frýdek-Místek is renowned for its historical buildings, two of the most prominent being the Church of St John the Baptist and the Basilica of the Virgin Mary. If you were hoping to eye either place of worship's architecturally interesting exteriors via these cams, you're out of luck. What you can see on both is the gilded ornateness that decorates them inside and the occasional service when there's one on.