We're aware of an issue with this stream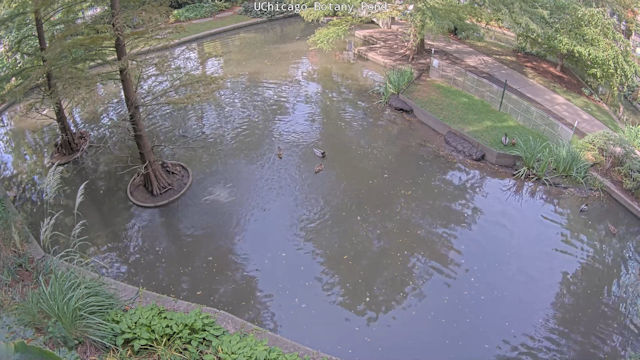 The University of Chicago's Botany Pond
The Botany Pond at the University of Chicago is a landscaped work of art, but watch this pond live feed long enough and you'll soon realise that pond life is akin to still life.
The Botany Pond is part of the botanical gardens in the Hull Court biology quadrangle at the university and as well as being restful to look at, is a research facility. While there doesn't appear to be much aquatic action happening in the pond, beneath the murky waters somewhere are turtles, fish and on occasion, a few tadpoles causing a ripple effect on the surface.
Why the cam? This cam has been installed so viewers can keep an eye on the pond's springtime feathered visitors who fly in to nest. Ducks have strange nesting habits in Chicago though and rather than nest by the water's edge, they nest on the window ledges of the halls. You'll be able to see the chicks come spring when they drop down from the lofty heights to take their first paddle.