We're aware of an issue with this stream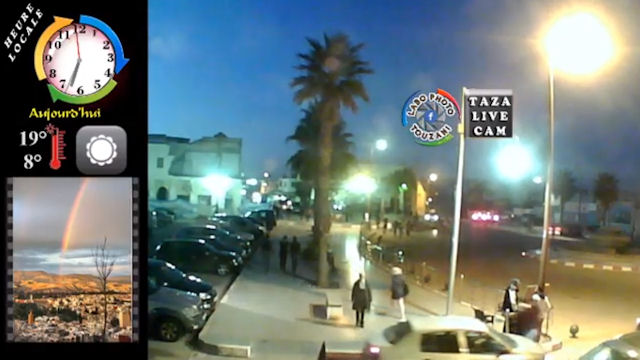 Taza City Webcam
You can almost smell the pungent aroma of spices emanating from the souks of Taza through this live feed coming from the city's webcam.
Taza in northern Morocco is part modern and part medieval. The thick walls of the old fortress or kasbah have stood the test of time and kept out marauding forces since the 12th century. The city has grown up around those walls and spread out to occupy the walls of a steep-sided valley, the Taza Gap.
Taza itself doesn't attract many visitors, but the nearby Tazekka National Park does. The densely forested park covers an area of forty-six square miles and contains an impressive series of caves called the Grotte de Friouato. Accessible to the public via steep and winding staircases, the caves are still relatively unexplored but are estimated to extend for more than a thousand feet underground.