We're aware of an issue with this stream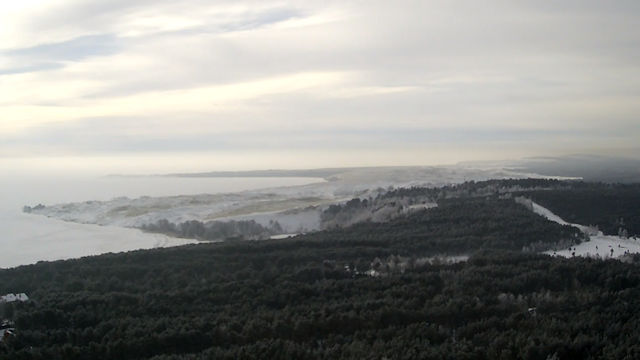 Neringa Shore Line and Landscape
Watch this live feed of the area known as Neringa in western Lithuania for long enough and something other than trees swaying and sand swirling in the distance may occur.
The extensive stretch of coastal dunes visible on this webcam streamed by BalticLiveCam has swallowed up several fishing villages in its time. Even though the sweeping sands of the Curonian Spit, a narrow peninsula which separates the Baltic Sea from the Curonian Lagoon, are still moving, you're unlikely to see a village devoured by dunes while you're viewing.
While the locals continue the battle against the shifting sands by planting forests of pine trees, it's not easy to stop the force of Nature. Best thing to do is enjoy the scenic vista of Neringa's beach and pines before it creeps off further down the coast and is out of reach of the cam lens.