We're aware of an issue with this stream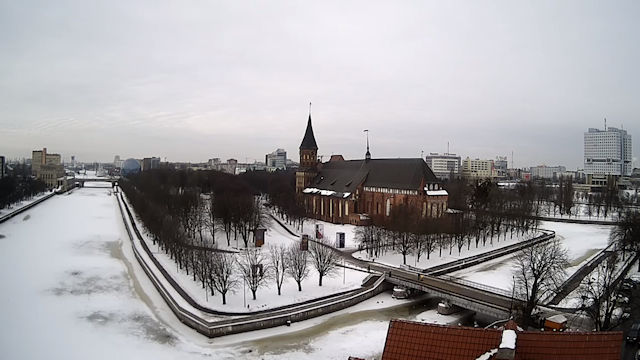 Kaliningrad Cathedral Webcam
Kaliningrad is a Russian city that has grown from a medieval hamlet to be a major port on the banks of the Pregolya River.
Many of the city's historic buildings, now converted to museums and art galleries, line the riverside, but probably the most individually outstanding is the Kaliningrad Cathedral. The Kaliningrad Cathedral is a slate-spired, 14th century structure that occupies the tree-studded Kneiphof island. Totally surrounded by water, the cathedral is one of the few buildings which was left relatively intact after WW2.
What's happening on this Kaliningrad Cathedral live feed streamed by BalticLiveCam? Not a lot, though you may spot the odd duck or two swimming downstream. If it's winter and the Pregolya River is frozen over and you see ducks ice skating instead of paddling – let us know!