We're aware of an issue with this stream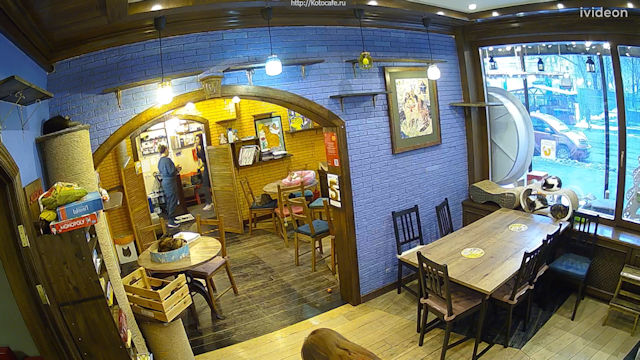 Inside a Cat Cafe in Moscow
Drop by the Koto Cafe in Moscow and you could find yourself leaving with more than a takeaway latte.
The Koto Cafe, as well as serving up great pastries and litre after litre of good coffee, is the temporary home to more than twenty-five furry felines. Run on the same basis as the cat cafes in Japan, the cats at the Koto Cafe are there for therapeutic reasons as well as for rehoming. Cat purrs are renowned for their relaxing effect although hairs in your coffee are not so much fun.
The cats pretty much do what cats do best, which is sleep, while the customers sip at their drinks and nibble on their biscuits unless there's some treats in the offing. Don't get too attached to any kitty you see on the live feed because one day they may well have disappeared as they'll have found a new home. If you want to know more about any of the cats you can read their profiles on the Koto Cafe website.