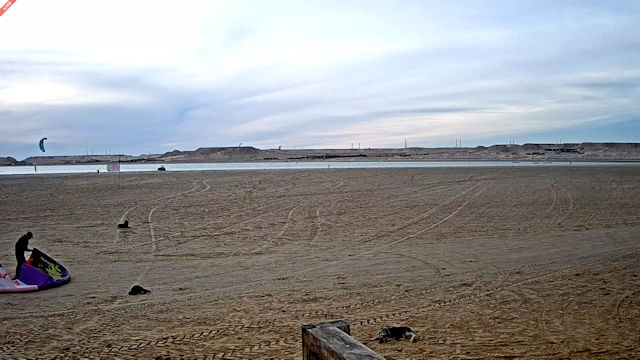 Dakhla Kitesurfing Cam
If you dropped in to view some kitesurfing action on this live feed from Dakhla in Morocco, you'll need either a pair of binoculars or a magnifying glass. The kitesurfers are there, somewhere, in the distance beyond the enormous stretch of the Sahara Desert that lies between the webcam and the Atlantic.
Without amplification, squint and you might just see a kite whizzing across the screen like an annoying mosquito you just can't catch. The wake made by the board is easier to spot, but only if you have eagle eye vision. Still, the tire tracks on the sand make interesting patterns and are something to look at while you're waiting for a kitesurfer to appear struggling to control their kite while heading for the water. Now that's entertaining to watch!