We're aware of an issue with this stream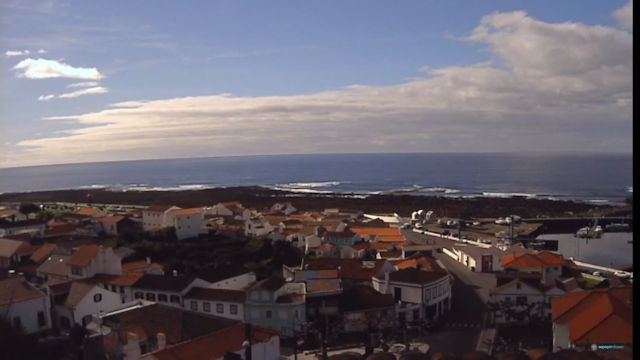 Lajes do Pico in the Azores
If your geographical knowledge lets you down and you can't quite pinpoint where the Azores are on a map, even though you know they're Portuguese territory, don't worry, you won't be the only one.
The Azores are a group of nine islands in the middle of the North Atlantic Ocean between Portugal and the southern reaches of the Canadian shores. They are, in truth, miles from anywhere in particular. 
This live feed of the town of Lajes de Pico streamed by Espaco Talassa is coming from Pico. Pico is the largest of the islands which, as well as being a whale watching base and cetaceans research centre, is where Portugal's highest mountain is located. There's a stunning view of Mount Pico on the harbour feed which is particularly spectacular at sunrise. Will you see any whales? Probably not or at least not unless one decides to swim into the harbour and pay Lajes de Pico a visit.