We're aware of an issue with this stream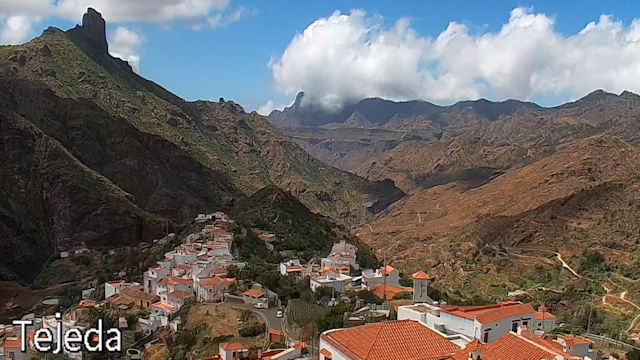 Tejeda Views in Gran Canaria
Gran Canaria is a year-round holiday destination where the sun shines more or less all the time. Head inland away from the coast and you'll find there's more to it than the beaches and bars it's famous for.
Tejeda is one of several picturesque mountain villages in Gran Canaria where you're more likely to hear the clang of goat bells than the thumping beat of disco music. Situated on the lip of a volcanic crater, Tejeda is surrounded by some of the island's highest peaks including Gran Canaria's most prominent landmark, Roque Nublo.
Tejeda may appear to be a sleepy place where the only action is when one of the local cats takes a stretch after dozing in the sun and it is – until February. When the almond trees blossom Tejeda comes to life with a huge festival to celebrate the beginning of Spring. The Fiesta de Almendras sees the locals of Tejeda don their colorful national dress and parade through the streets dancing to the tuneful sound of Canarian folk music. It's a massive spectacular but still nowhere near as impressive as the trees in flower.