We're aware of an issue with this stream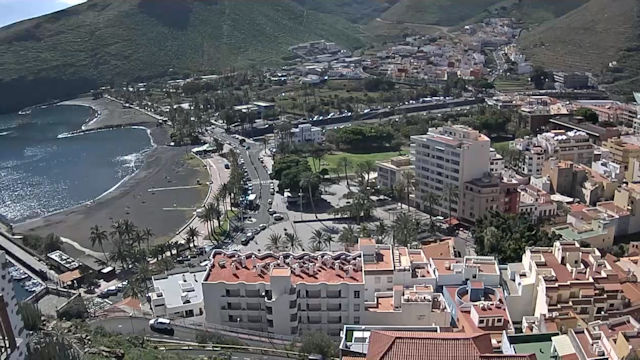 Webcams on the Island of La Gomera
When it comes to the Canary Islands, La Gomera often gets overlooked in favor of its more popular and touristic neighbors Gran Canaria and Tenerife.
La Gomera, like the rest of the Canarian Archipelago, may be Spanish territory, but it's a lot closer to Africa than it is Spain. While you'd expect the year-round high temperatures there to have turned the island into a desert-like environment, La Gomera is anything but arid.
Take a browse around with these La Gomera webcams and you'll discover an island of volcanic origin partially covered with dank and mystic forests as well as stark black coastlines and incredible beaches. Nature loves to create anomalies and she certainly did in La Gomera.