We're aware of an issue with this stream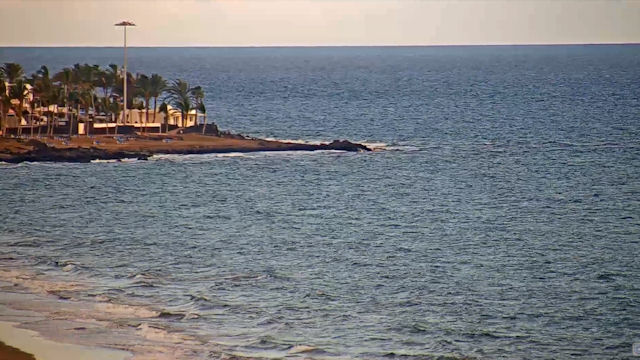 Lanzarote Webcams
When you need a dose of winter sunshine, these live feeds streaming from Lanzarote will give you just that. It's almost perpetually sunny there, three-hundred and sixty five days of the year.
Less than eighty miles from the African coast, Lanzarote is not only warmed by the sun but by ongoing volcanic action too. In the Timanfaya National Park in the south of the island is Mount Timanfaya an active volcano which spurts geysers of steam. More of a tourist attraction than a threat, the volcano hasn't fully erupted for nearly two hundred years.
Lanzarote's volcanic origins can be seen wherever you go on the island. Dark landscapes formed from solidified lava flows, black sand beaches and a noticeable sparsity of flora and fauna. The island's volcanic soil is perfect for growing grapes though and its exceptionally dry climate is ideal for evaporating seawater in the production of salt.