We're aware of an issue with this stream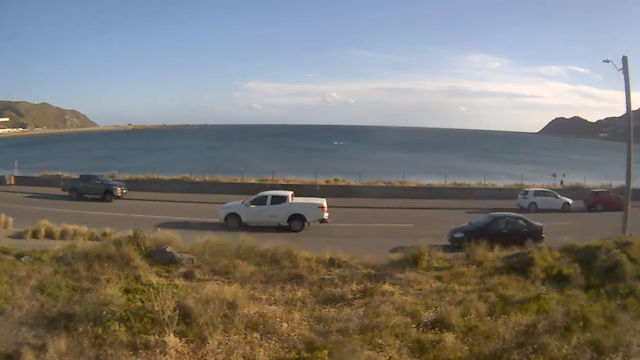 Lyall Bay Webcam, Wellington
Depending when you click into this Lyall Bay webcam, you may see surf-sized waves and then again Cook Strait could be as flat as a pancake. There'll still be enough going on on the feed to keep you interested for a short while though.
While Lyall Bay is a popular spot for surfing, the surfers are not always apparent especially when there are better waves elsewhere. When you've finished wondering where the surfers have disappeared too, watching people park their vehicles on the roadside will keep you entertained.
The only other break from the peaceful monotony of viewing Lyall Bay will come when the odd airplane or two crosses the sky heading in to land at nearby Wellington airport.